Cyberpunk, Gamelit, Sci-Fi & Fantasy Books
JG Publishing LLC connects authors in the growing Gamelit, Cyberpunk, Wuxia / Xianxia, Science Fiction and Fantasy categories with readers who will enjoy their work.
Get the latest Gamelit from our blog: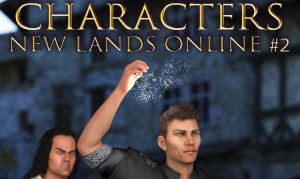 Next week, Characters will drop on Amazon. I've sent out the first five chapters as a free preview to Newsletter subscribers (contact us here if you don't subscribe but want…
Read more
New gamelit & more ebooks
Contact us
to add your book to our catalogue here, updates added regularly.